Strong support is crucial to create a good experience for buyers and sellers on your marketplace or platform. And since happy users are an important foundation for the success of your platform, we continuously work to make our support service even better. Today we present our latest achievement in this area: Mediation Flow.
With Mediation Flow we ensure an even more efficient handling of issues related to Escrow payments by considerably shortening the support flow. Thanks to our experience with and focus on platforms and marketplaces, we know that there are many questions that can be solved in a smarter and faster way. We have now set up separate flows for these questions with a visually attractive and user-friendly interface. In addition, there is the trend of self-service where you give people the tools to find an answer to their question themselves. We have used all this knowledge and experience to develop Mediation Flow.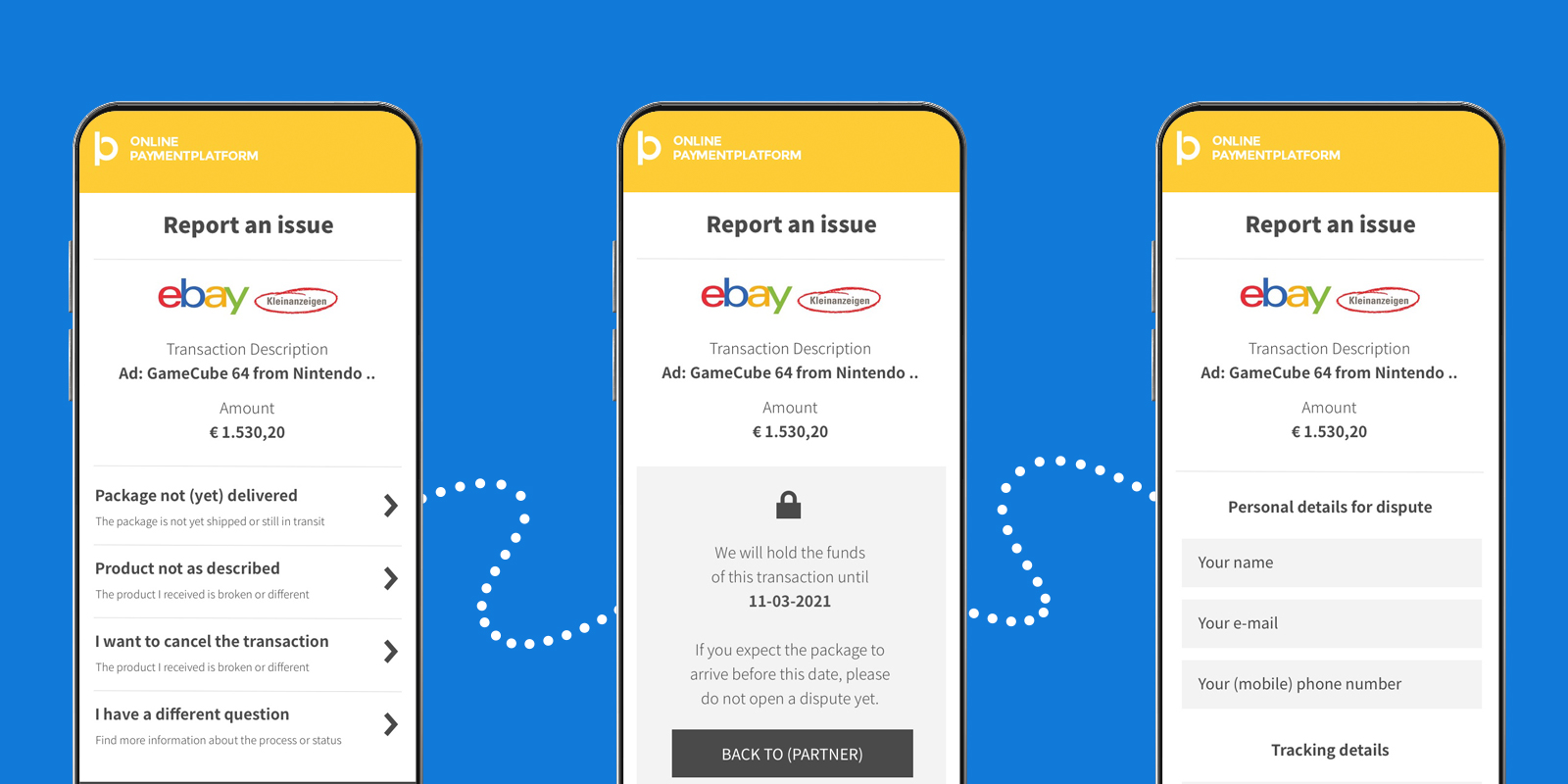 5 to 10 times less interaction
Buyers and sellers choose Escrow because it adds additional security to the transaction. If something goes wrong in the transaction, you want to resolve the issue or, in more serious cases, the dispute as quickly as possible. The goal of Mediation Flow is to have anywhere in between 5 to 10 times less interactions with the support department for questions about Escrow transactions. Whereas previously a separate ticket was created and questions and answers were sent back and forth at longer intervals, you now have an answer within a few clicks and the problem is potentially instantly solved.
Mediation Flow is included as an integral part of our services for Escrow transactions. The white label version can also be used within your Partner Support Package.
This is the first edition and release of our Mediation Flow, we shall continually be developing and improving the flow since support is such a crucial part of our service. We appreciate any feedback and stay tuned for updates!