Did you play Developer Roulette at Laracon Amsterdam?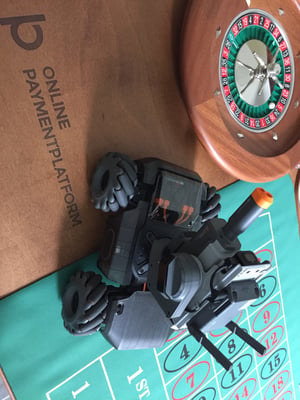 Online Payment Platform works with the best Laravel professionals. We were proud sponsor of the biggest Laracon event of the year and exclusive sponsor of the After-Party
Laracon EU 2019 was a great success. We are excited to announce the Award Winners of Laracon EU 2019:
#1 DJI Robomaster S1 - Sjoerd Cleijnen
#2 Arduino Nano - Mark Refsing
#3 HollandCasino Night for Two - Michael Macartney
Do you want to help us make the life easier for millions of people?
Then check out this video and see if you would like to join our team.
Online Payment Platform provides services to over 100 platforms and is used by millions of users
We do our utmost best to provide the best payment solution for platforms and marketplaces. We are connected by our belief in platforms, the sharing economy and our drive to excel in every project.

Besides a kick-ass pinball machine, table tennis competitions and fresh coffee, we all work with a lot of energy and passion to enhance our platform. If you join us you will have the freedom to share your ideas for the platform and help in the realization of improvements and new features.
We're looking for talent!
Are you crazy about technology and ready to change the world of online payments with us? Then we would love to meet you!
Online Payment Platform prefer Dutch-speaking developers. For this reason, the Job openings are in Dutch. If you have any questions, feel free to contact Danielle.