Dashboards and reports provide landlords with transparency and customized service and insight

Onboarding landlords by Online Payment Platform

Escrow integration provides greater flexibility and security
Micazu is an online platform that rents out vacation homes in about sixty countries. The houses are owned by private owners who can determine the conditions for rental and payment themselves. With the transition from a subscription model to a commission model, the need arose to set up the payments between tenants and landlords differently. Micazu was looking for a payment service provider and found in Online Payment Platform the party that could best help and guide them in this process.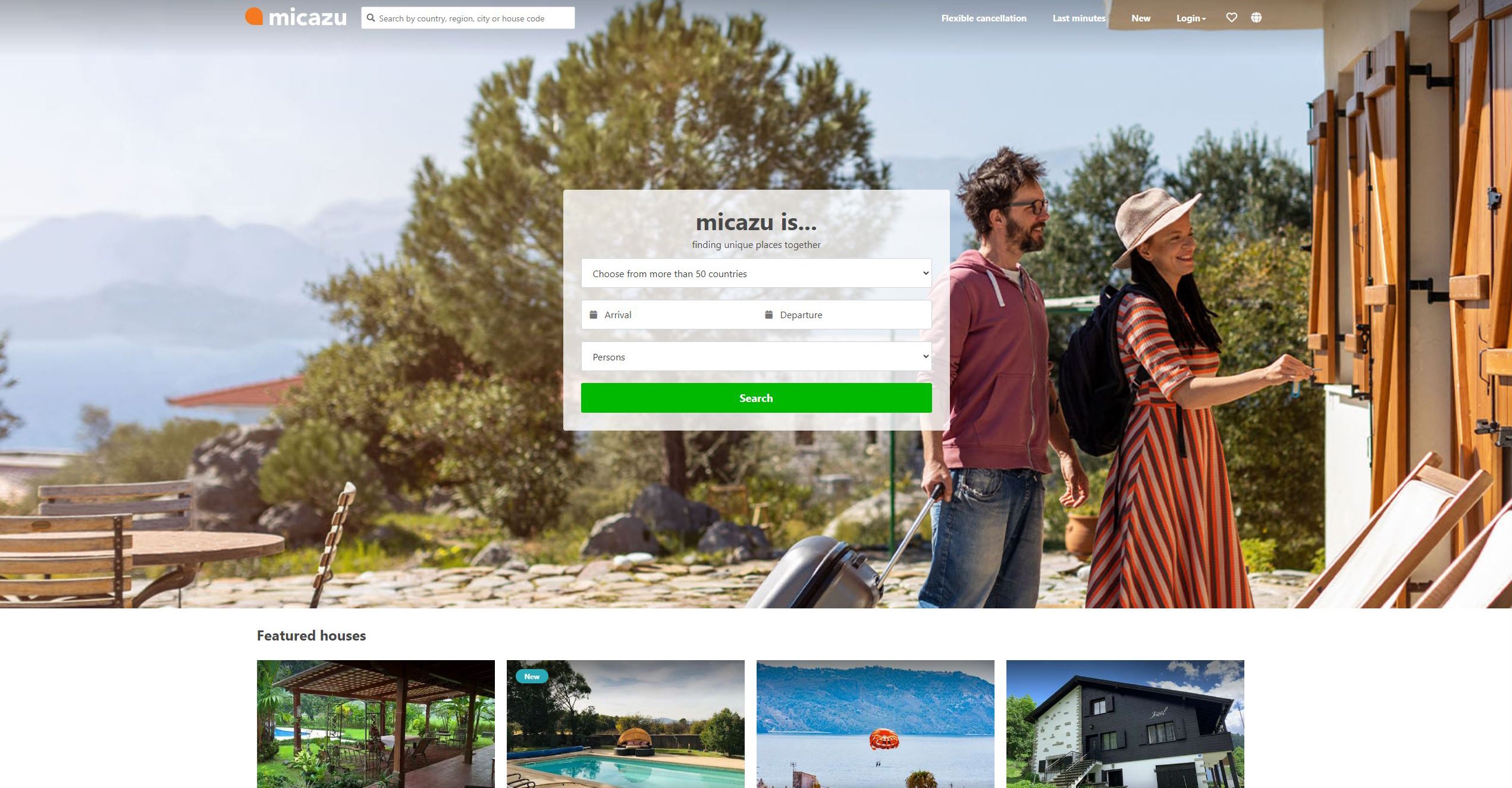 Micazu started as part of D-Reizen and has operated completely independently since 2010. Annually more than half a million overnight stays are booked through the platform. Until recently, Micazu worked with a subscription model whereby homeowners could offer their vacation homes for a fixed annual fee and a payment of a fixed amount per booking to the platform. The payments from the landlord to Micazu were already collected by Online Payment Platform. The payments between tenants and landlords were made directly without the intervention of Micazu.
"With the transition to a commission model, we wanted to be able to facilitate this through our own platform. The subscription model created a lot of administrative burden. The goal of the transition is to reduce this burden and to be able to grow faster as a rental platform where our landlords also benefit," says Barry Veninga, eBusiness Director at Micazu. "This creates more opportunities to scale our marketing activities and become more competitive against other platforms."
Freedom and flexibility for landlords
For Micazu it was a no-brainer to ask Online Payment Platform how they could best facilitate payments between tenants and landlords. Veninga: "They know us well and as specialists in platforms and marketplaces they have the expertise to respond to specific needs. For example, we find it important that our landlords have a lot of freedom and are served in a customized manner. For example, landlords must be able to determine themselves when the down payment and the balance payment must be made and what the cancellation conditions are. Because this is not the standard, most payment service providers drop out because they simply cannot offer this flexibility."
Veninga finds Online Payment Platform really distinctive in that area: "They not only look at the possibilities they offer, but are also willing to develop new functionality. We have been able to take some nice steps together and have developed a solution that fits us, our systems and our users perfectly. We also have a monthly meeting in which we discuss what wishes we still have and how we can realize these. A pleasant side effect is that the transaction costs of Online Payment Platform are in line with the market, which means that there is a strong price-quality ratio."
Since 2020, the subscription model at Micazu has been phased out and for two years a hybrid model has been used whereby the landlord could choose whether to run the payment through Online Payment Platform or deal with the tenant directly. All new hosts work directly through the commission model where a percentage is paid to Micazu per booking. Additionally, with the new model all landlords are onboarded by Online Payment Platform. This means that their identity and bank account number are verified. If this checks out, their bank account is linked to the payment system and after creating an ad they can rent out the property.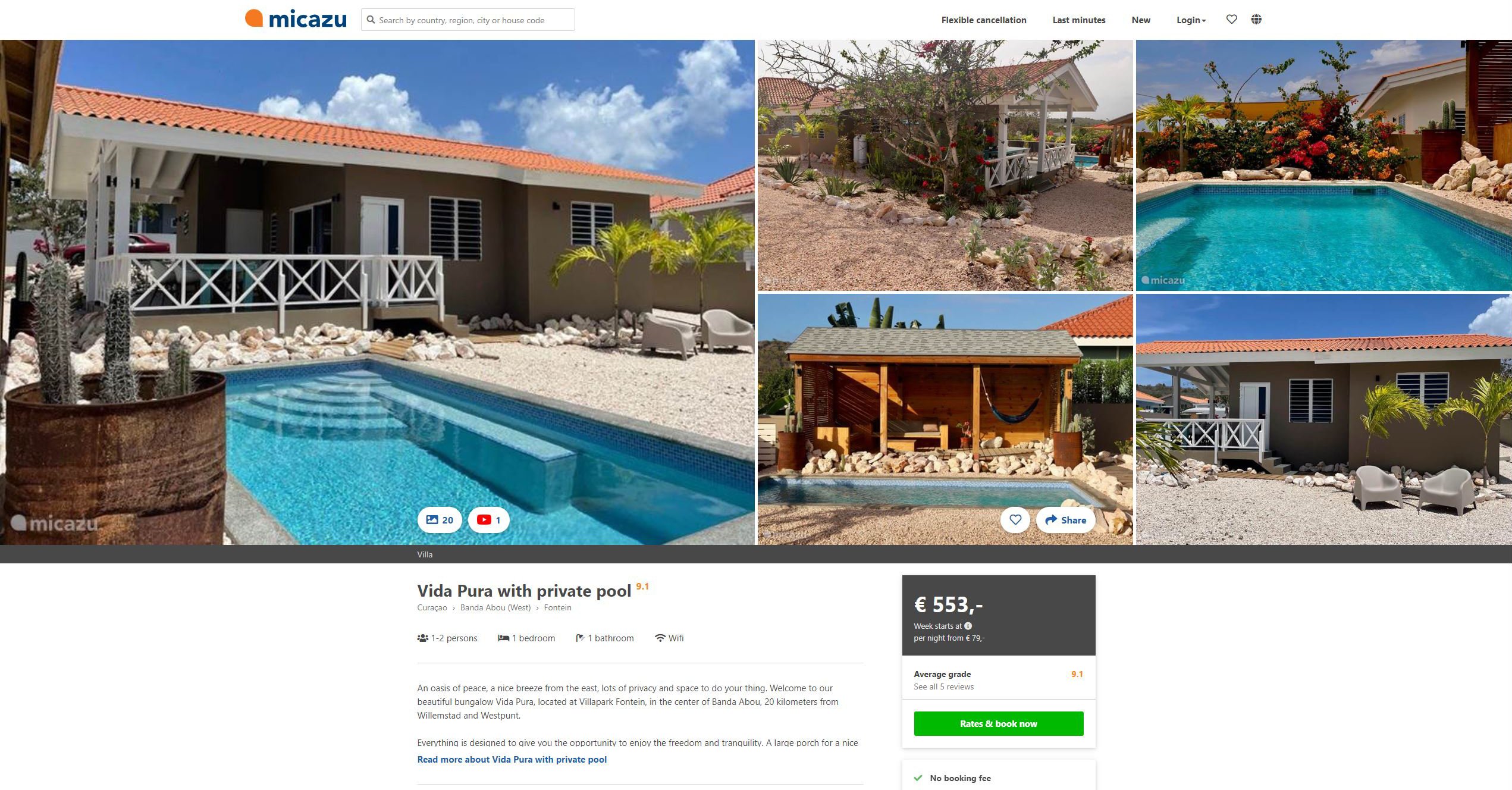 More transparency with reports and dashboards
Thanks to the collaboration with Online Payment Platform, Micazu can offer landlords much more transparency. They can now create their own dashboards and reports and see what the payments they receive consist of, such as deposit and (advance) payments of various houses that they rent through Micazu. There are also ample payment options for tenants. Most payments are done through iDEAL, but it is also possible to pay through Sofort, Bancontact, Mybank and Giropay. Because Online Payment Platform meets all strict legislation, tenants and landlords have more security over the payment.
Online Payment Platform further integrated Escrow at Micazu. Hosts can thus choose when they want to receive the payments. Veninga: "Usually, most bookings for the summer are made in January. Some landlords are dependent on these deposits and want to receive them directly, others prefer to let us hold them. With this we can offer our users what they need. With multi-split payment functionality, we can also easily offset the commission on a booking when the balance payment is transferred to the landlord."
Veninga would like to grow further with Micazu: "The goal is to offer our platform in at least ten languages throughout Europe in five years. Tenants can currently book through the Dutch, German and English website. Soon Micazu will add more languages to the platform so that landlords can do business in Dutch, English, French, Spanish and German. It also offers support in these languages when there are questions. It is nice that Online Payment Platform also has an international presence and continues to expand. This way we can continue to grow together and tackle the challenges that come with it together."