Partnership accelerates journey to become leading worldwide payment service provider for platforms and marketplaces
We're incredibly proud and excited to announce that Online Payment Platform and Worldline have entered into a partnership! Worldline is a global leader in the payments and transactional services industry with over 20,000 employees worldwide. Joining forces enables us to realize our ambition of becoming the world's leading payment service provider for platforms and marketplaces.
Since our inception a decade ago, Online Payment Platform established itself as an innovative company with enthusiastic, knowledgeable people who want to make a big, positive impact in the world. Therefore we provide smart payment solutions that enable everyone to successfully execute transactions on virtually every online platform. We are proud to work with amazing customers, big brands and scale-ups that trust us with the most critical process in their business: payments. During the last years we've also expanded internationally to Belgium, Germany and the United Kingdom. However, to remain an innovative leader and provide services on a global scale we needed to think bigger and find the right partner to assist us in accelerating that process. And we did!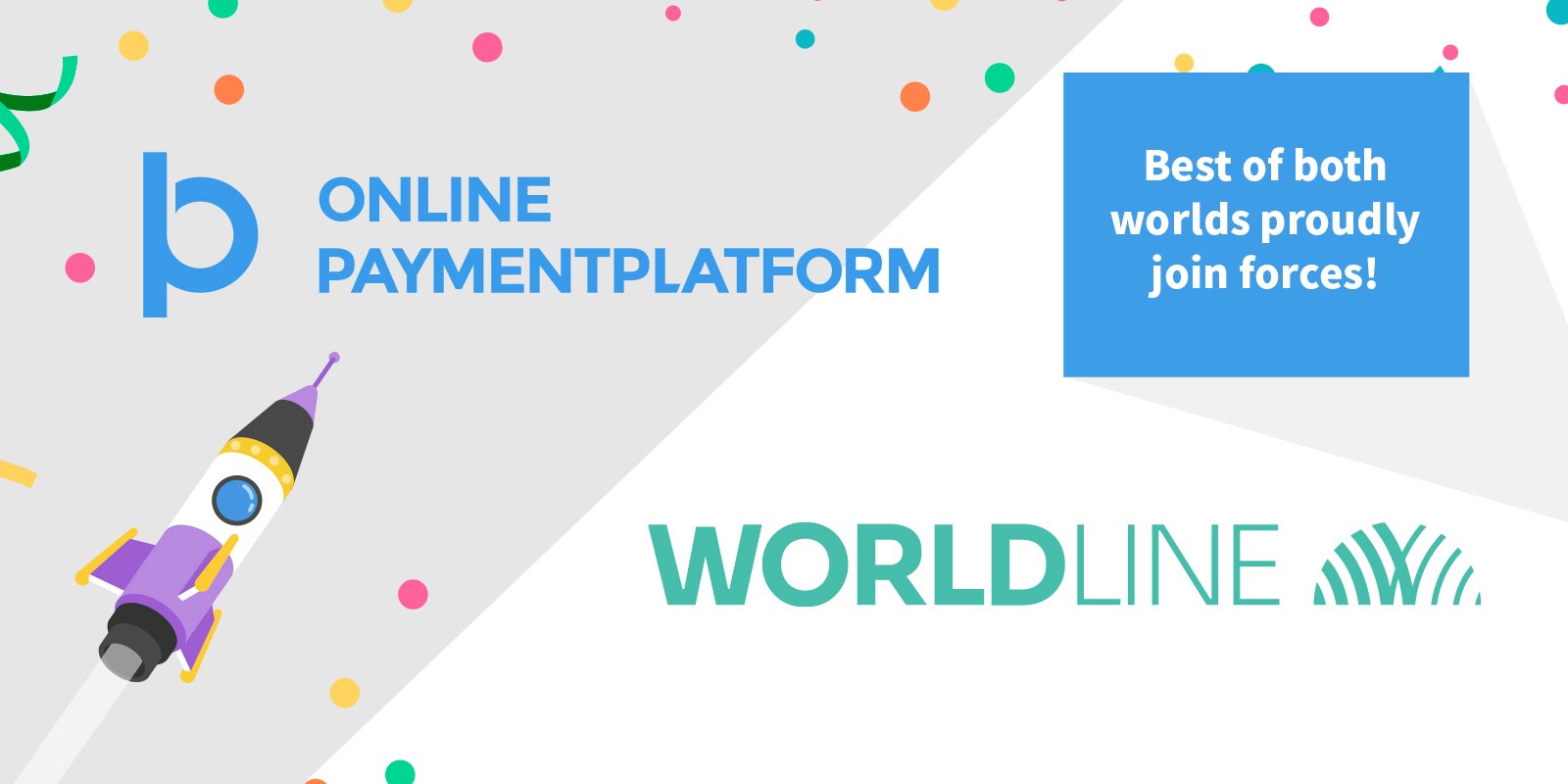 Perfect fit
We've talked to many global leading companies and investors in our quest for the right partner that would enable us to accelerate growth and scale. Worldline turned out to be the perfect fit. Given their position as the biggest European credit card acquirer and provider of global payment solutions and payment terminals, they can help us move forward swiftly. As Worldline offers worldwide coverage we can leverage their infrastructure, licenses and knowledge to make a huge leap forward. We've already worked together successfully on several projects, including eBay Kleinanzeigen, among others.
Marc-Henri Desportes, Deputy CEO of Worldline, stated: "I am very happy to announce today that we've signed an agreement for this strategic investment in OPP. This enables Worldline to get access to the exciting growth market of digital marketplaces and platforms via OPP's European footprint and market leading scalable technology, as we continue to establish Worldline as a truly global paytech leader."
Partners profit from expanded portfolio
The partnership with Worldline means that our partners can benefit from an expanded portfolio, soon to be available new tooling and worldwide coverage. For instance, we can now start offering omnichannel payment methods to our partners so they can provide their merchants and customers with a smooth online and offline payment experience that will drive conversion.
Extensive collaboration with Online Payment Platform is a strategic step for Worldline to broaden its offering with best-in-class specialized payment services for marketplaces and platforms. Worldline takes a stake of 40 percent in our company and will actively invest in the growth and promotion of our services by its own salesforce which means we can instantly leverage worldwide opportunities.
Richard Straver, founder of OPP, stated: We are proud to join forces with the European leader in payments, Worldline. We can leverage each other s strengths to improve the service offering to OPP s client base, and roll it out to new geographies for new clients. Our team is delighted to join the Worldline family and embark on this incredibly exciting next growth chapter."
Career opportunities
Our partnership will lead to new career opportunities for our colleagues as we work on even more and bigger international projects and obtain additional resources they can leverage for their personal growth and professional development.
Joining the Worldline family is a tremendous step leading into the next phase of our company. We are thrilled to see where this chapter will take us! One thing is for sure: as it's the people at Online Payment Platform that have brought us to this point, we will strive to have as much fun with our team and partners as we did in the first decade of our company!
You ain't seen nothing yet ;-)
Maurice Jongmans (CEO) and Richard Straver (Founder)

For more information you can also read the official press release.