It's the middle of the night when I drive on the A13 past our billboard in the direction of Delft. Multiple cars are already in front of the door and the lights inside of our monumental building are turned on. The atmosphere inside is slightly tense. In this early morning, we migrate a large part of our production servers to a new infrastructure at Amazon Web Services (AWS).



As the person ultimately responsible, I am a spectator in this process. I have been well informed about the steps to be taken and what checks and decision moments will occur, but this is the field of work of the real technicians. Graphs and numbers dominate the screens. I have confidence in the team. There is plenty of knowledge in this room.

The migration has to take place between 05:00 and 06:00 because this is the time when the least number of payments are made. The impact of any disruptions is the lowest during this time. The objective is to switch to a new infrastructure in a new cloud without any downtime, but like many in life, it will only be certain when it's over. I'll get myself another cup of hot chocolate.

Next week, it will be Black Friday. As of tomorrow, online sales will increase daily to experience their peak of the year on Black Friday. Although we don't facilitate web shops, but only Marketplaces and Trading Platforms, we also expect to process a record number of transactions. The new infrastructure is prepared for much more than what we would expect in the coming days.

The steps of the migration plan are run through without significant problems and the last users will be dealt with over the old infrastructure. New payments will run along the new route.

At 6:15 AM, I can send the mail to our affiliated partners. "This morning, the migration to the new infrastructure was carried out successfully and without any downtime. We are ready for the future and our joint growth".

Any congratulations go to our team. In the IT department, a Flight Recorder from an old Fokker will be installed as a visible reminder of how important, safe and robust the data must be stored.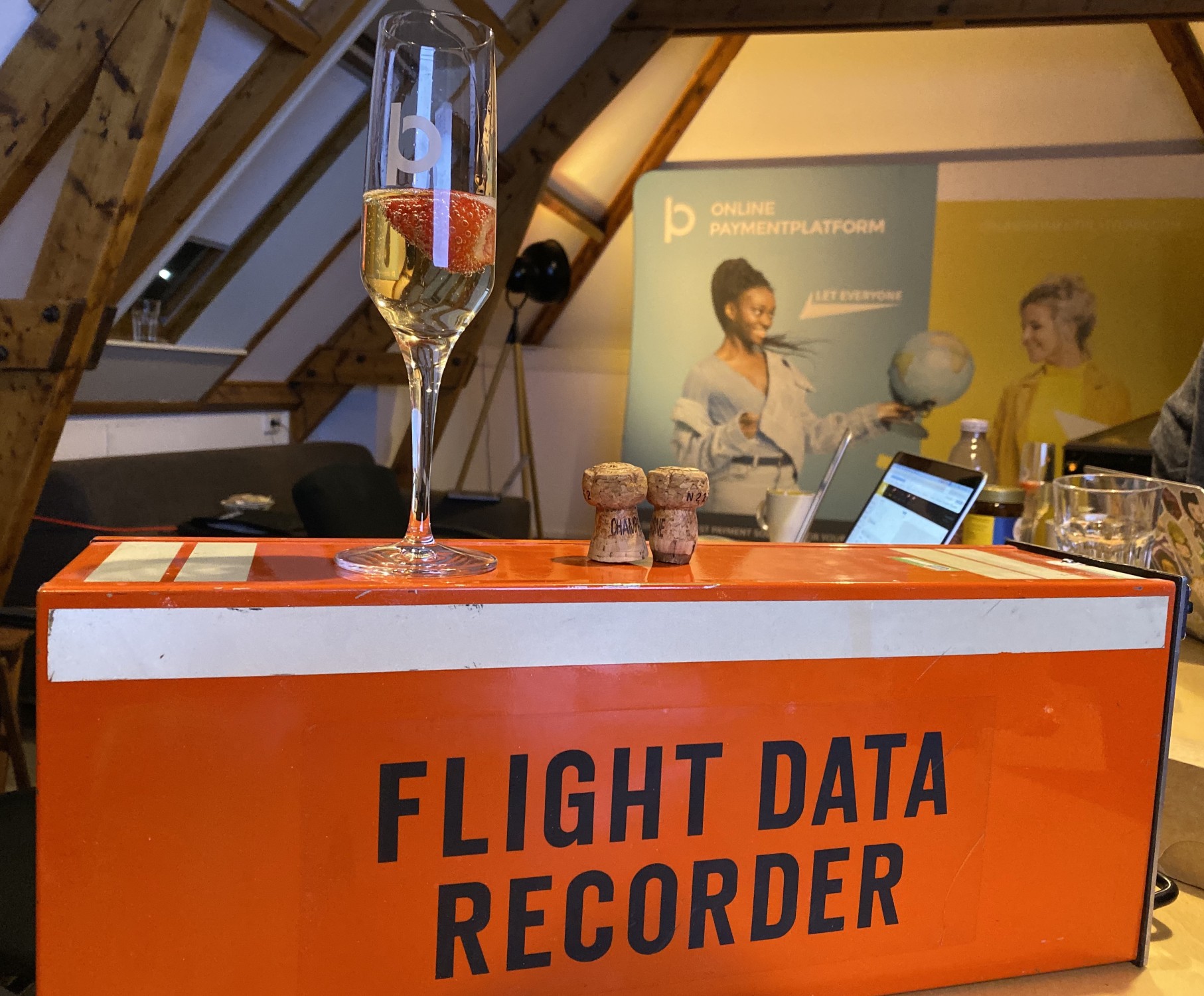 It is still dark outside, but we are now preparing a communal breakfast for all employees in the office. And as we like to celebrate all our successes with each other, a bottle of champagne will be opened this time as well!