Launch of new OPP 'Account Service' ignites front-end transformation
We're pleased to announce the launch of the 'Account Service' functionality! This newly developed service ensures that our users' data and privacy are secured by the highest standards. This launch also marks the first incredibly exciting step towards a complete transformation of our user interfaces.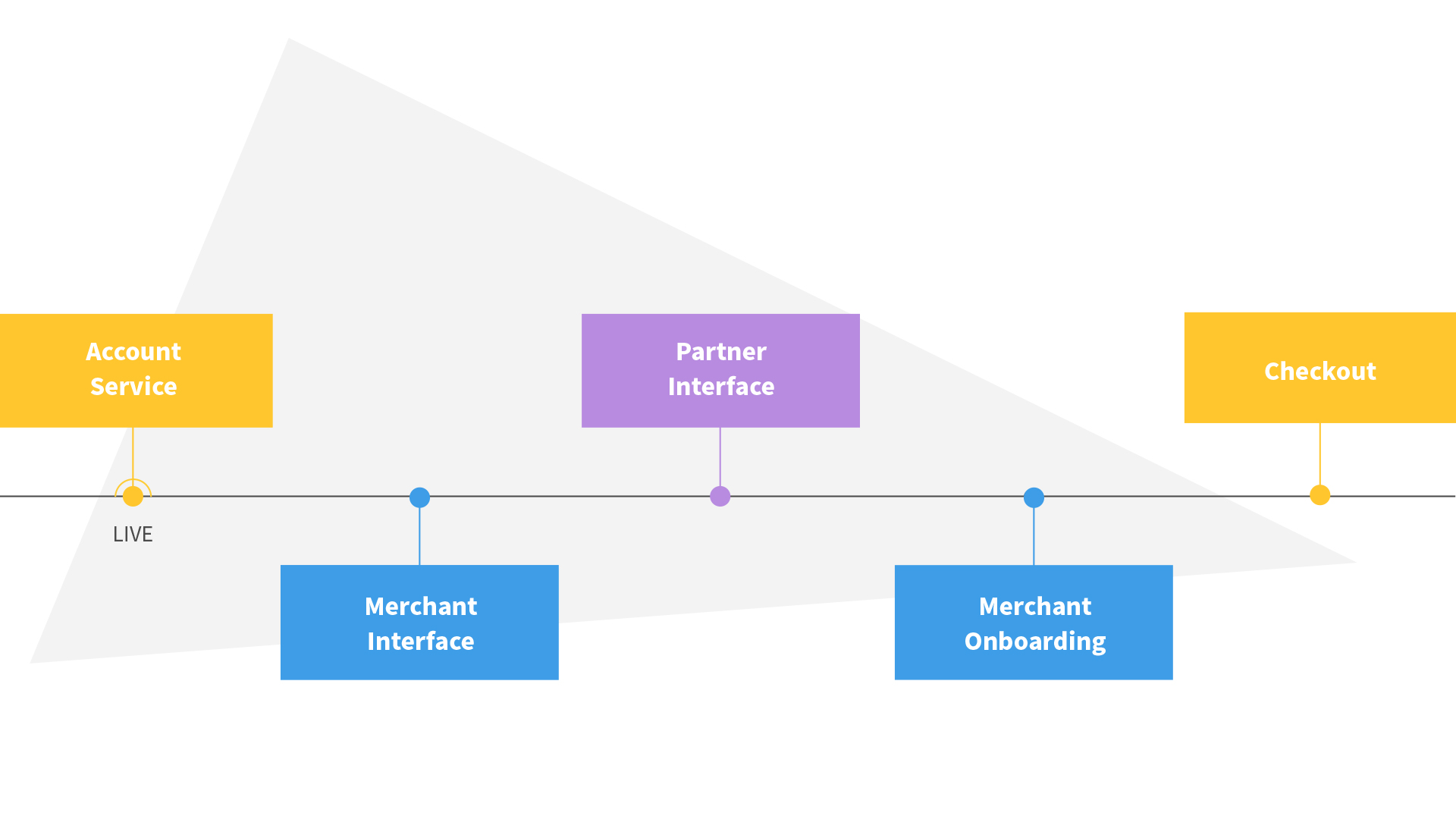 Innovation is at the core of OPP. We strive to provide exceptional user experiences as we continue to grow our network of partners, merchants and buyers. The transformation of our interfaces is a project our team has been working on for quite some time, and we are proud to present its first landmark: the renewed Account Service.
This new functionality enables our users to use one login for all of our applications, making the user experience even more smooth, secure and seamless. The Account Service works on every device and is supported by four languages: Dutch, German, French and English. Starting with the launch of the Account Service is a logical first step, as it provides the solid foundation required to develop and launch the consecutive interfaces.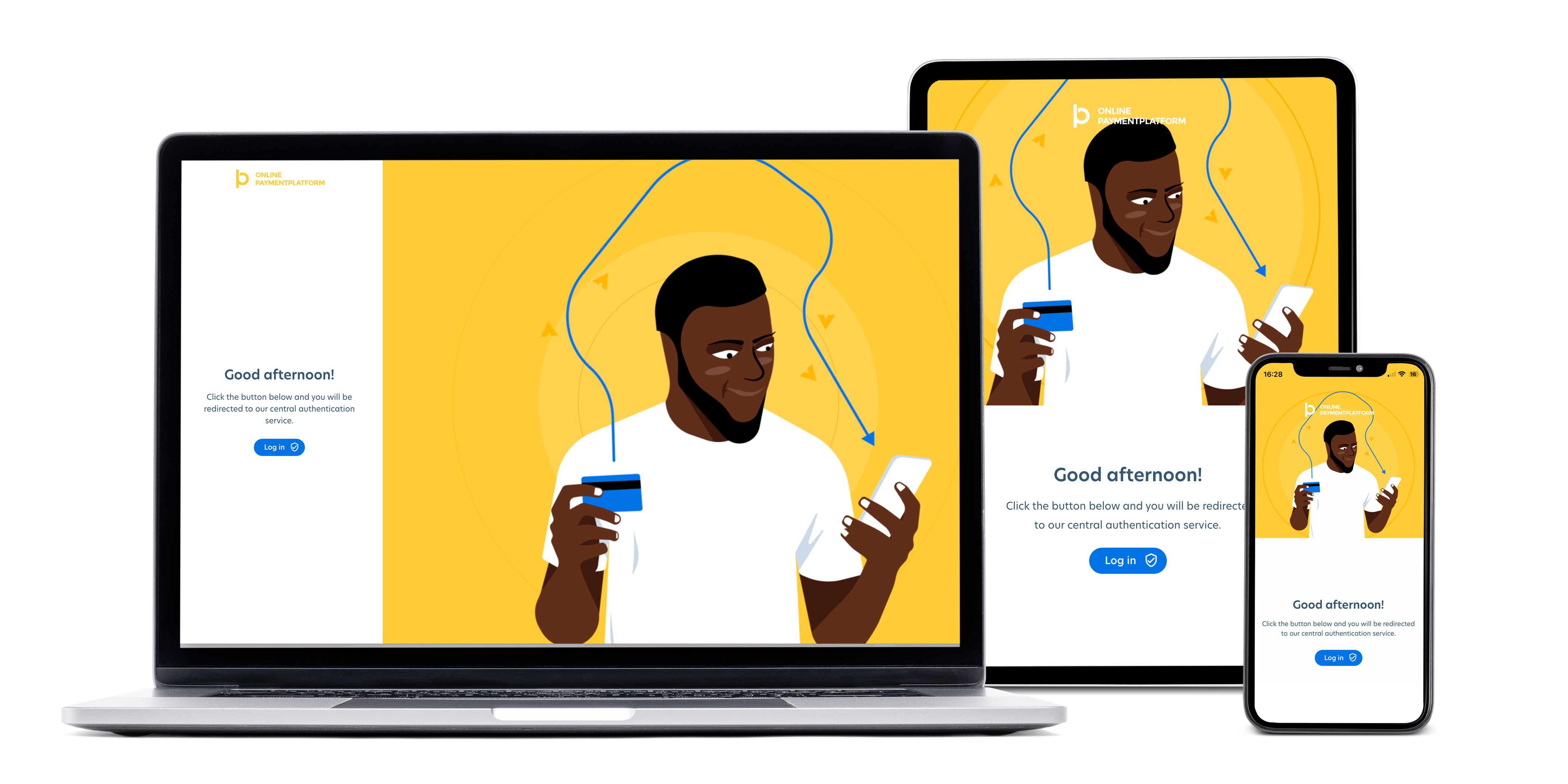 This launch is the first in a series of launches aimed at transforming OPP into an even more beautiful, secure and future-proof experience. We are leveraging state-of-the-art technology which will allow us to iterate faster, thereby releasing improvements and updates to our interfaces at a much higher rate.
Ensuring security
In the process of creating an integrated login functionality for all of our applications, we focussed heavily on security. The Account Service team at OPP has worked together closely with global security experts on ensuring that our Account Service is supported by the latest security standards and is fundamentally built for the future. Below, we've highlighted some of the new and improved security features.
- Two-factor authentication (2FA)
In line with industry standards, we offer two-factor authentication for all users through a variety of verification means.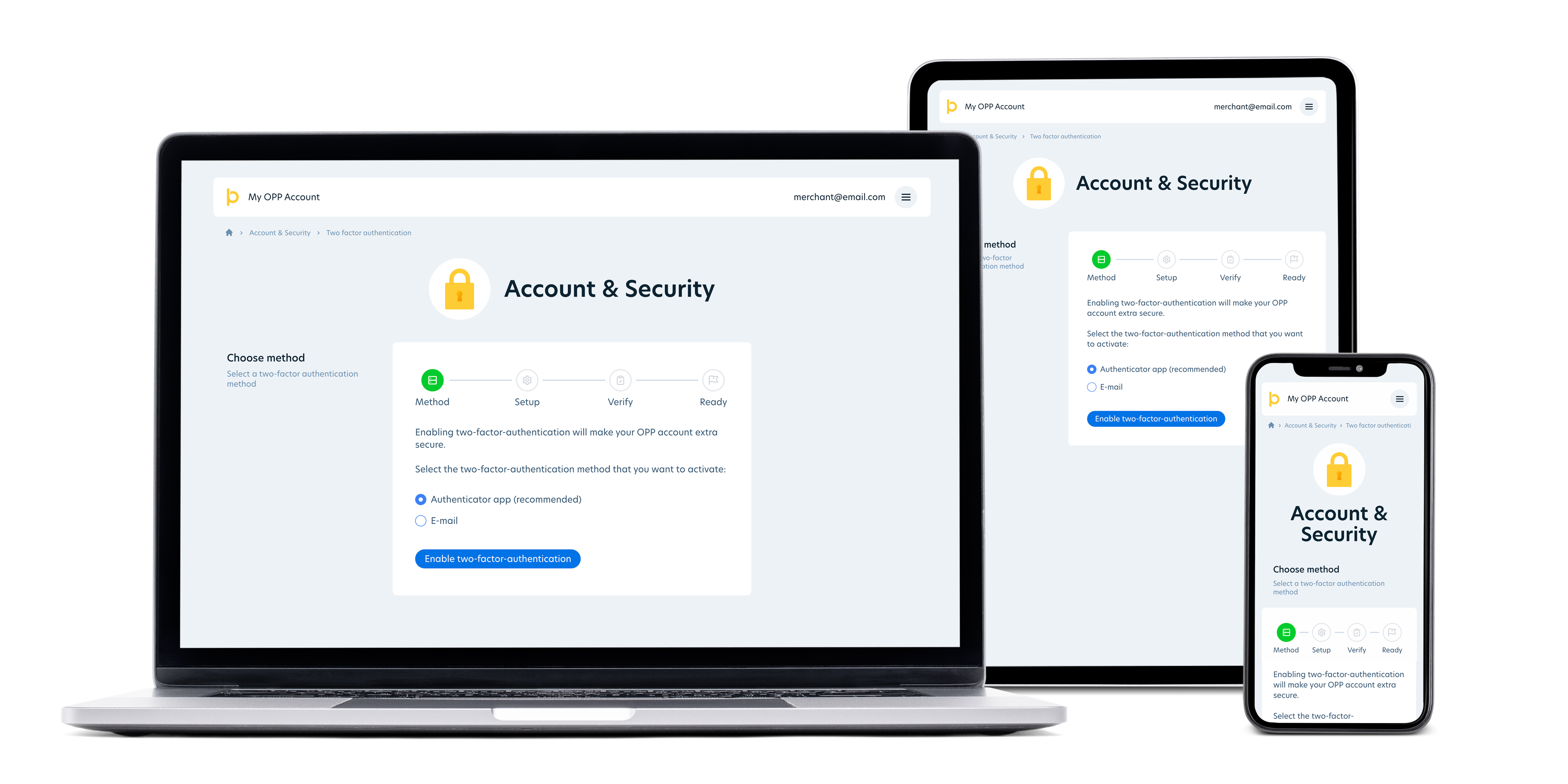 - Device and Session management
Users can view all devices that have accessed their account. Moreover, they are able to remove devices and even create opt-in whenever a new device is trying to log in. All sessions are made easily accessible, providing insight into who is using their account and from where. These features ensure users have total visibility and control on who is using their account and when.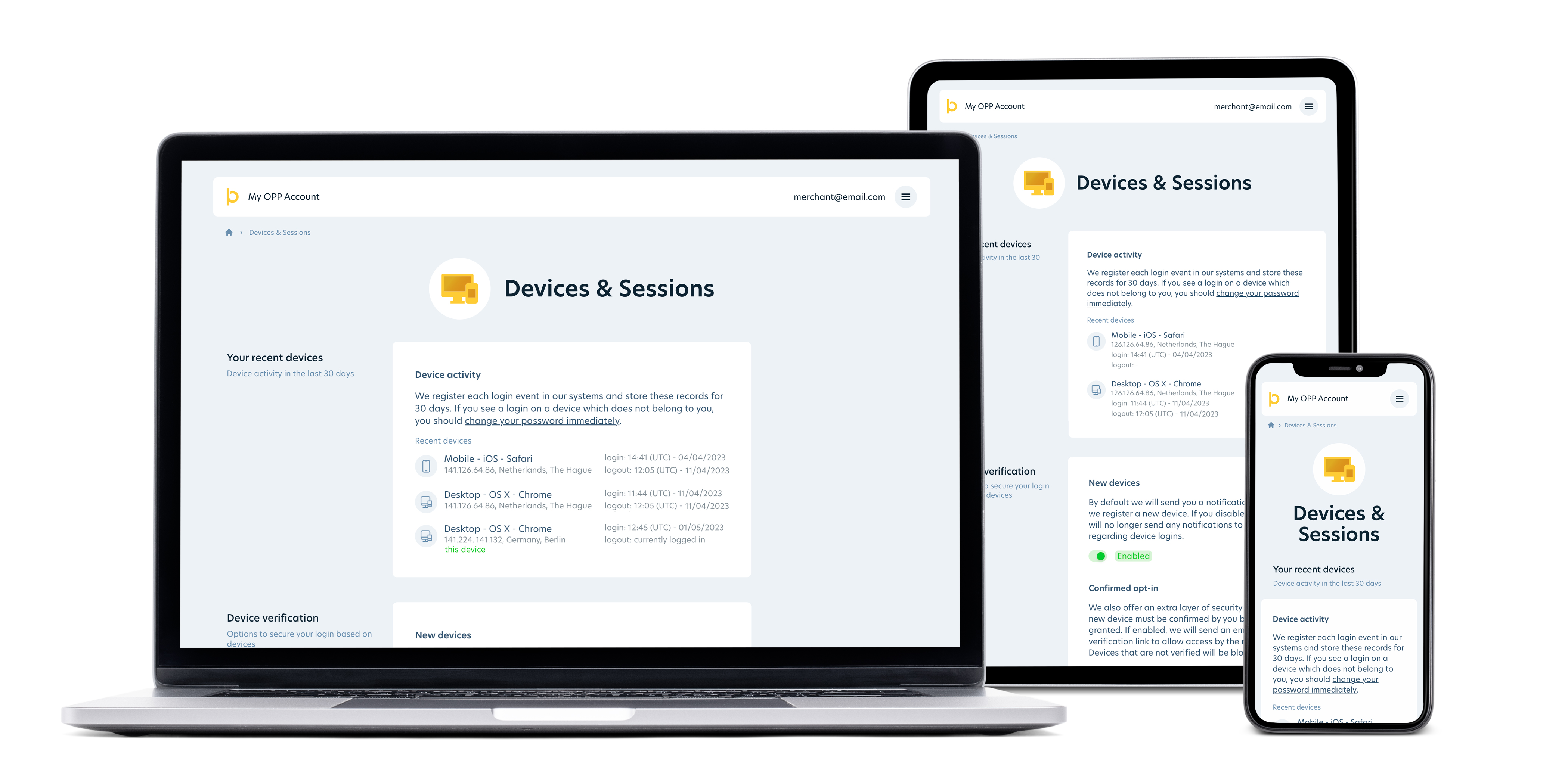 - Password
The most basic form of security - the password to entry - can often be overlooked. We offer a simplified process for changing one's password and advise users if we believe their password has been compromised. And, when creating a new password, we assist users by enforcing strong passwords.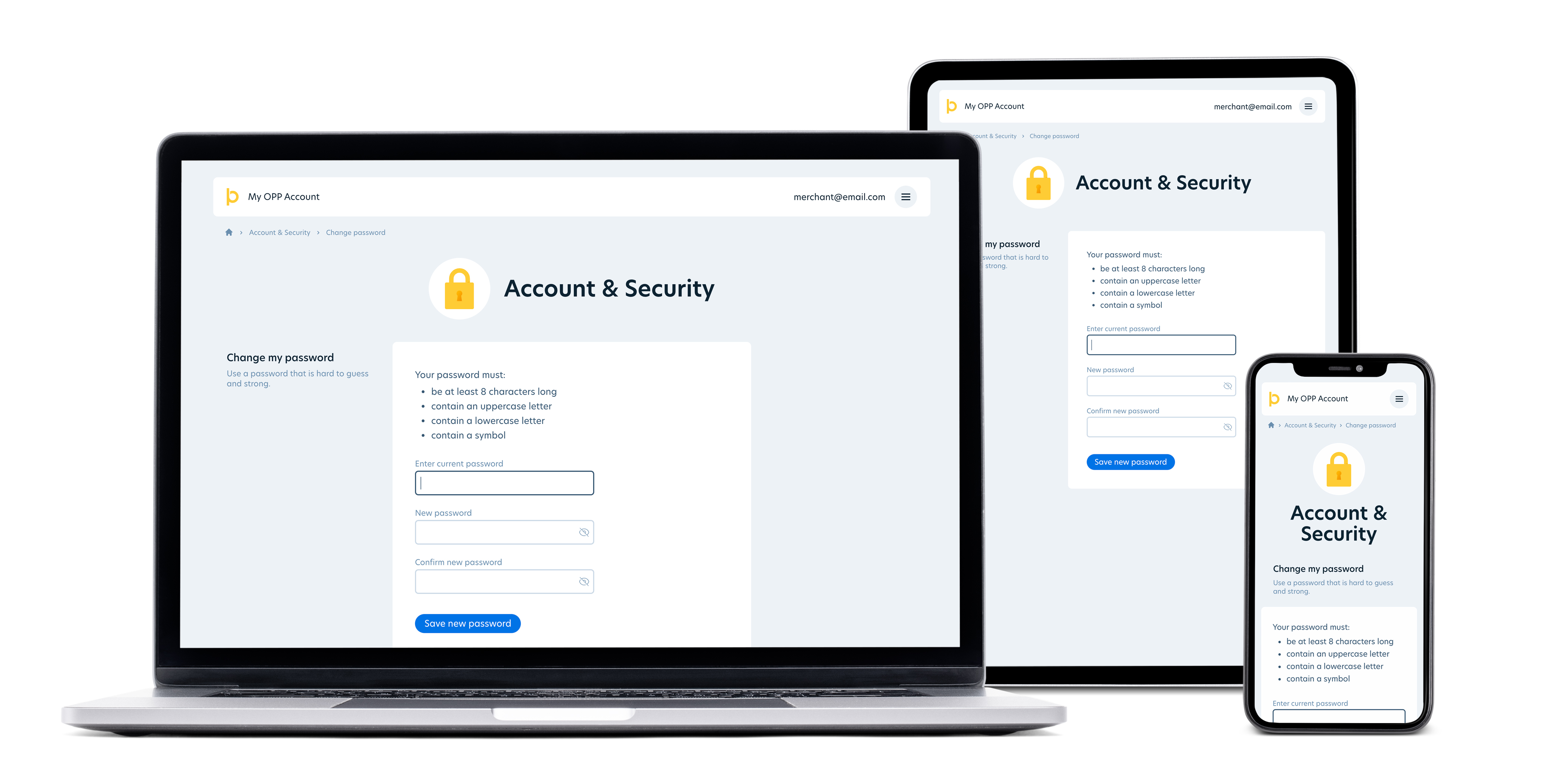 The above features provide our users with additional layers of protection to ensure the security of their account beyond just a username and password. We have also built in several smart security features. For instance, we recognize all devices which are used for logging in and notify our users as soon as we track suspicious activity. These are only some of the features that we leverage to protect users against unauthorized use of their account.
Phased roll-out of Account Service
The login procedure is a fundamental functionality for millions of our users and partners. In order to facilitate a seamless roll-out of the new login procedure for all users, we shall apply the following phases.
Phase 1: Partner users (now)
We have chosen to first launch the Account Service for our partners in order to gain a better understanding of the user experience. We will be able to, if necessary, tweak various elements required for optimal functioning.
Phase 2: Merchant users (coming soon)
Within the coming time, we will proactively inform our partners as to when we launch the Account Service for merchants. This launch will coincide with the newly designed and developed Merchant interface.


New Merchant and Partner interfaces
As previously revealed, we are working towards the launch of our fully redesigned Merchant interface which will provide an exceptional user experience to the customers of our partners. Following the successful launch of the Merchant interface, preparations for the new Partner interface will commence. These interfaces will provide all OPP users with a wealth of possibilities and insights.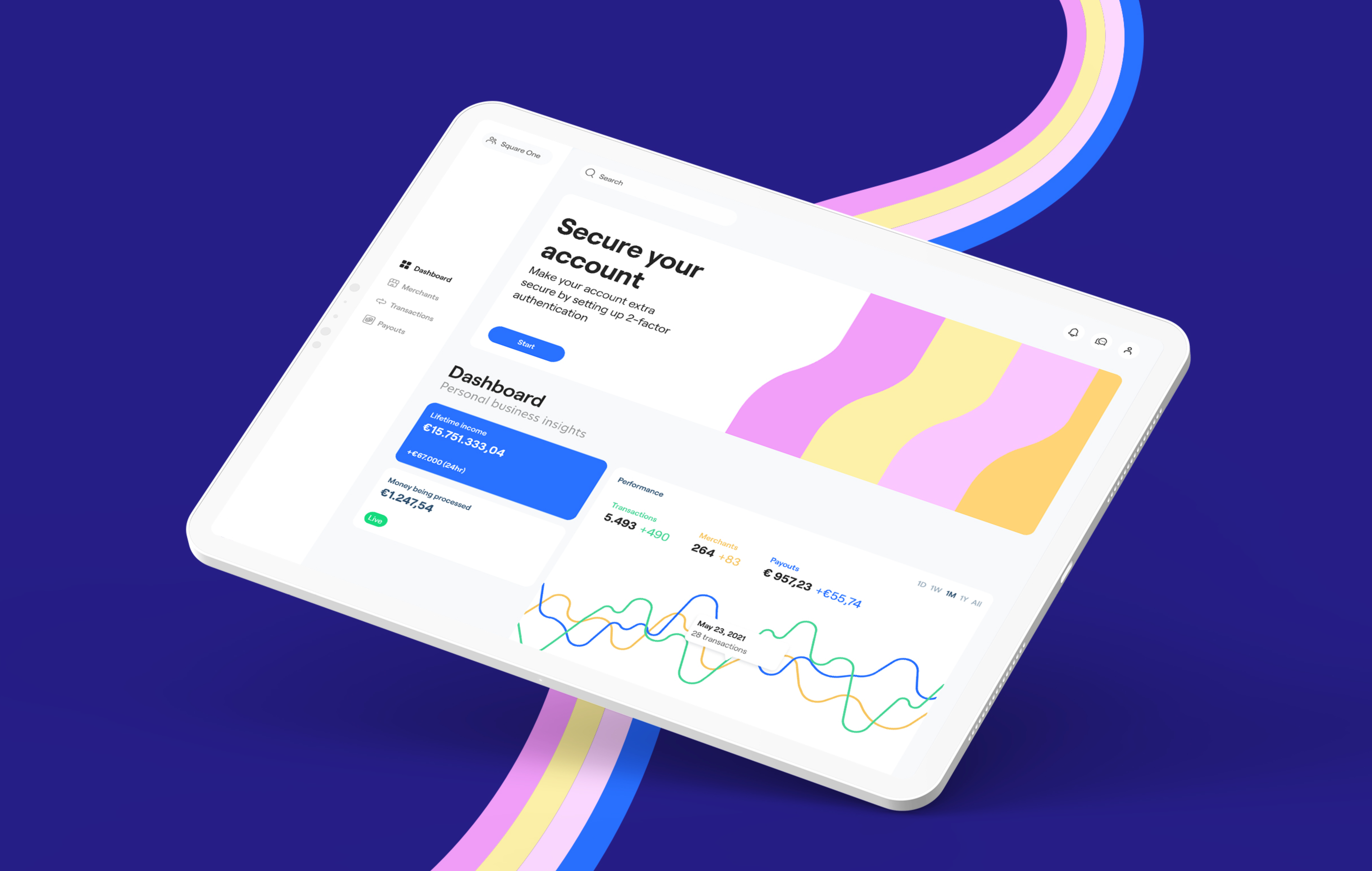 We plan to complete the entire transformation of our interfaces next year with the launch of the new Onboarding and Checkout interfaces.
Let's first enjoy the new Account Service!